Regular price
Sale price
$16.95 USD
Unit price
per
Sale
Sold out
Our premium, 5 year ripe Jujube Puerh tea comes from the Yunnan Dayeh variety of tea . Our tea trees grow naturally and the tea is hand-picked and fermented without additives.
Bag Size: 20 Individually Wrapped Tea Cakes
Cups Of  Tea: 60+ (reuse tea cakes for multiple cups)
Region: Yunnan Province, China
Ingredients: Jujube Puerh
Share
View full details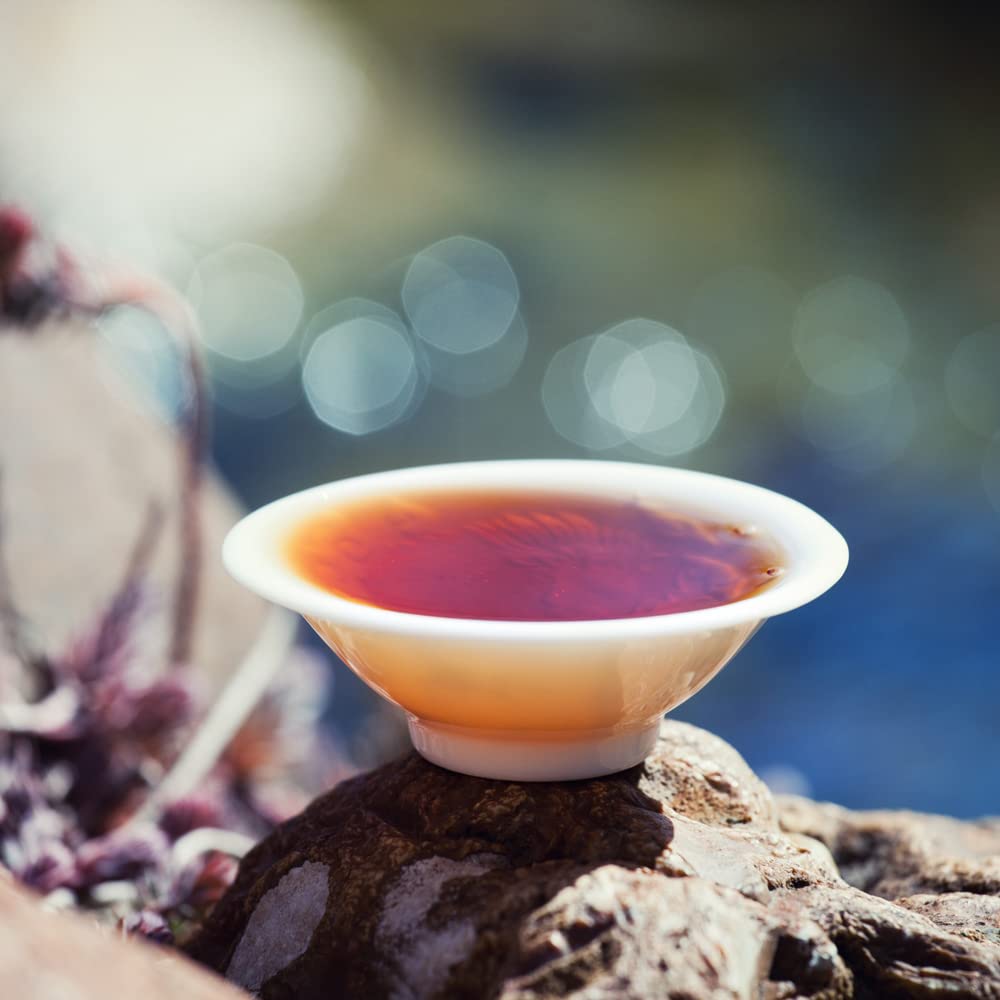 Cushla tea
Taste great... Absolutely amazing
Tea Time!
Not a big tea drinker but I wanted to try something new this stuff is beyond yummy!
Very subtle tea
I have tried many teas and find this one to be quite mild and subtle. It does have a pleasant smell and the taste is very nondescript with only a few subtle hints of aftertaste.
Very Interesting Tea
I have to thank Cushla Tea for giving me a chance to try both Raw and Ripe Pu-erhs. It was a very interesting experience and while the Raw Pu-erh with its bitterness and strong grassy/hay flavor is probably not my cup of tea, I found the Ripe Pu-erh to be much more enjoyable. True to everyone's word, the Ripe Pu-erh is completely void of bitterness, in fact strikingly so after having a number of cups of the Raw Pu-erh. It also seemed that the small cakes opened better for the Ripe Pu-erh than the raw cakes which made two very consistent cups of tea where the Raw made one weak and one stronger cup.
Taste Profile: For me, there is still a strong haylike taste that brings me back to days of visiting ranches where that warm scent permeated the coral. There is also a good sweetness which I could not put a flavor to. It was just a pleasant sweetness that seemed associated with the grassy/hay taste.
Aroma: Again, strong memories of ranch and timothy or alfalfa hay. Nostalgic and pleasant. At times I picked up a bit of what I would consider a fishy whiff, weak but present. After googling that I found that the fermentation does create Trimethylamine which is what makes fish smell. Interesting, but not enough to put one off on the tea. Personally, I could smell this all day thinking of afternoons of saddling up horses.
Liquor: This produced a rather dark reddish tea, beautiful deep clear color. Like I said, the leaves opened well on the first steep and infused fully in just under three minutes. Body was full and creamy.
All in all, I am very happy with this tea. I will definitely finish the bag although I don't know that I'm a Pu-ehr devotee. But with the cake, the fermentation, and taste, it is a fascinating tea to steep. If you had to pick Raw or Ripe, I would totall lean toward Ripe.