Regular price
Sale price
$14.95 USD
Unit price
per
Sale
Sold out
Our Tie Guan Yin Loose Leaf Tea has an unmistakable texture, depth and flavour. Masterfully hand-rolled and fired, the leaves elicit a creamy and refreshingly floral infusion.
Bag Size: 3 oz Loose Leaf
Cups Of Tea: 40+ cups of tea (reuse leaves for multiple cups)
Region: Taiwan
Ingredients: Premium Tie Guan Yin
Share
View full details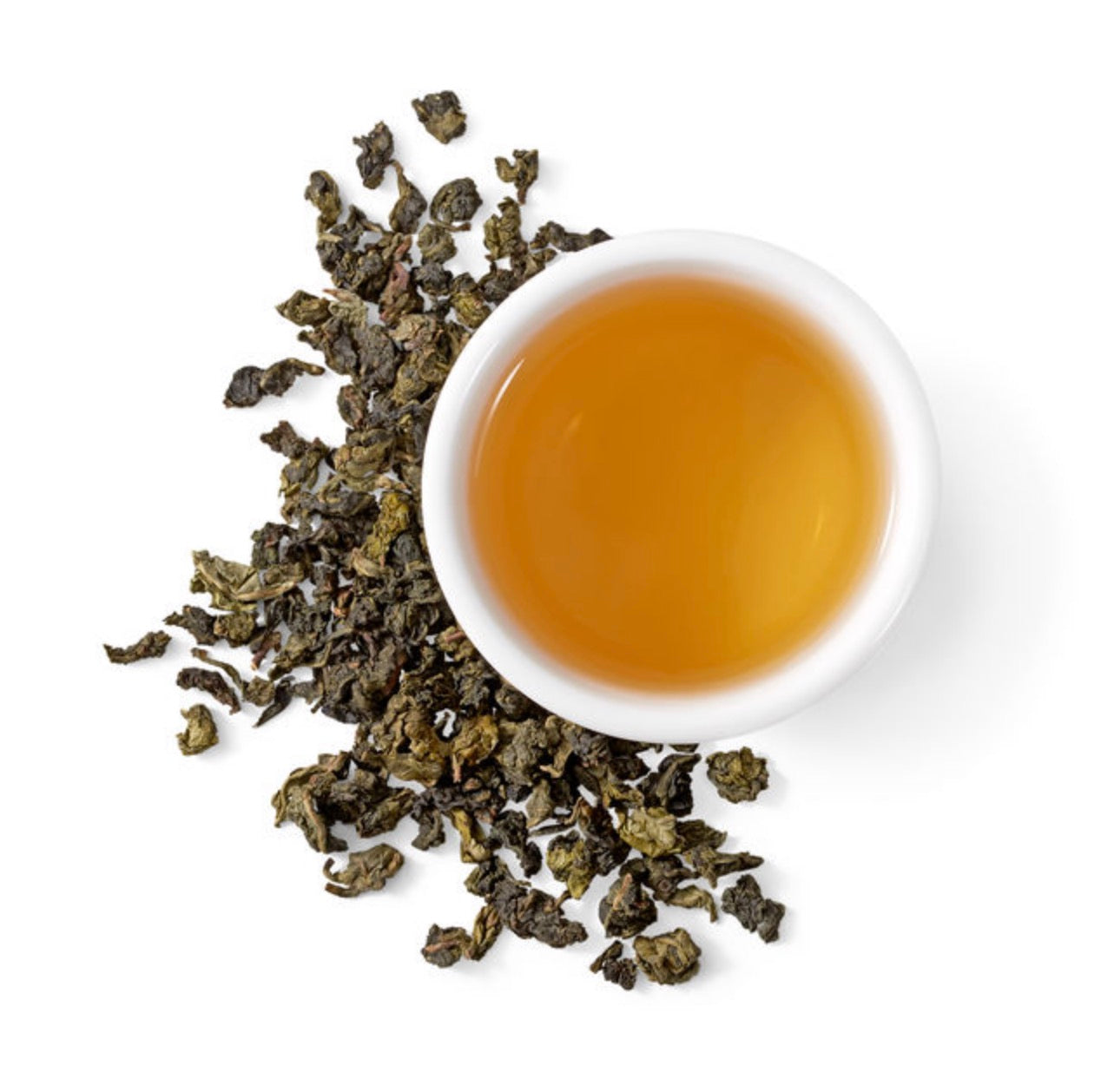 This tea is some of the best Oolong that I have ever tasted. It is posh and delicious. It's well packaged and the pyramid teabags are stuffed full of tea leaves! It's the freshest Oolong I've ever tasted. I recommend steeping it for about 10 minutes for maximum flavor. The aroma of the teabags is divine!
Sophisticated and Pleasant Tasting Tea
i really enjoyed this sophisticated and pleasant tasting tea. It is very clean tasting - no lingering aftertaste.
Delicious tea
These Tie Guan Yin Oolong tea bags smell fresh with nice fat leaves. The brewed tea is fragrant and flavorful and a real pleasure to sip in the afternoon. This is when I like to drink tea. This tea can be brewed a second time and still produces a pleasant cup of tea. This is a good quality Oolong tea. I like it!
 Delicious tea that's easy to make
Very delicious and smooth tea. I love that the bags are in triangles which makes it brew easy and quick. It tastes so fresh and is very refreshing. Love it
Decent price for pre-made tea bags
Nothing wrong with this product as far as I can tell, and the price is fair for pre-made tea bags. I got this for my husband who has never tried oolong tea before but generally loves tea in general. He doesn't like this tea at all, but I don't think that's the fault of the product, just his personal taste.